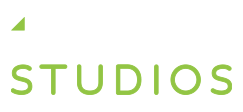 Connecting form and function to tell your story.
Everyone has a story – a unique combination of experiences, skills, and motivations that make you different than anyone else. We find incredible value in listening to your story and working with you to tell it in creative, engaging ways that strengthen your brand.
With a 13-year history of award-winning web design, usability, branding and content work for clients big and small, Deluge Studios has built a reputation for beautiful digital storytelling.
Get in touch to see how we can help you.
Selected Projects
Stax Music Academy
Big Cork Vineyards
Germantown United Methodist Church
Jar Design
Memphis Orthopedic Group
Mercer Capital
Winchester Farm
World Savvy
Let's Work Together
(901) 757-8898
[email protected]